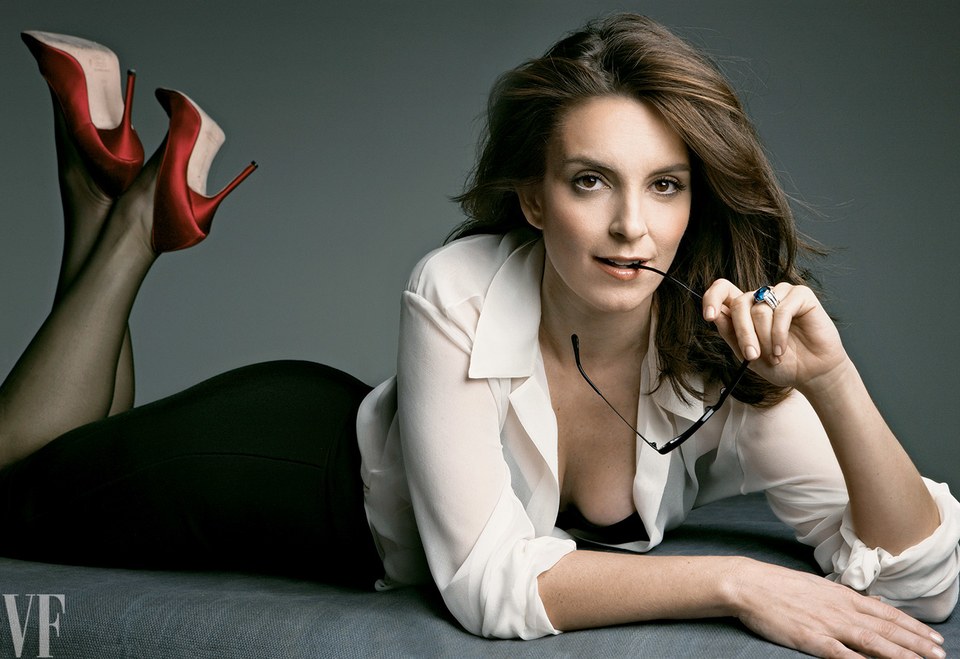 "I want to keep creating comedy that is, as my old improv teacher would say, at the top of our intelligence or higher.
It's easy to fall into the trap of just cranking out things that are good enough to sell." –Tina Fey
——
You might be wondering what a sketch comedy writer and actress is doing being featured on a Boudoir photography blog.
Tina Fey herself would probably ask the same question.
But when it comes to listing individuals who are truly empowering women, there are a few people who always come to my mind.
Tina Fey is definitely one of them.
So much of her career has taken place behind the camera writing for SNL, 30 Rock, and other successful programs.
In 2000 when she starred with Jimmy Fallon as co-anchors for SNL's Weekend Update segment, she successfully stepped into the limelight and has been shining in it ever since. Still, unlike many women on TV, she has not been considered a so-called "sex symbol."
But wait, who cares? She stands for something much greater. On the subject of women and body image, she is famously quoted for having listed out what women are expected to look like in this age.
"Now every girl is expected to have Caucasian blue eyes, full Spanish lips, a classic button nose, hairless Asian skin with a California tan, a Jamaican dance hall ass, long Swedish legs, small Japanese feet, the abs of a lesbian gym owner, the hips of a nine-year-old boy, the arms of Michelle Obama, and doll tits." Of her own looks and recent honor of being named one of the 50 Most Beautiful People she says, "I've been reading the '50 Most Beautiful People' issue for years, and there's always one person on the list who makes you think, 'Give me a fucking break.' This year, I'm proud to be that person." Despite her seemingly mismatched relationship with Hollywood ideals, Fey has had extreme success in front of the camera.
What makes her so enjoyable to watch? It's all the effort she puts into each act that we don't see.
To be able to perform (and to get others to perform) something that took a lot of time and thought to write is a sign of Fey's high intelligence and great work ethic. Sure, she's made important connections in the comedy world, but more significantly, she has gotten people on her side.
Her style, whether written or acted, comes through in everything she does. At the same time, she doesn't shy away from taboo topics or awkward situations.
In a Boudoir shoot, clients that bring this same daring are the ones that most easily find what look or style suits them best.
They are the ones that leave the most satisfied and pleased with the way they carried themselves. As Fey herself says, "If you retain nothing else, always remember the most important rule of beauty, which is: who cares?
" When you get in and do your thing the way Fey does hers, the results speak for themselves.
So, this Monday, I encourage you, be like Tina Fey, be unabashed, be bold, and don't ever let society tell you that you can't.
Because trust me girl, you can!