Don't just take our word for it. Take theirs…
"OMG what fun was yesterday! Marisa is so great! What a wonderful business they have, and they made everyone so comfortable. It felt as if I had known them for a long time. Such talents and great minds! I will have many fond memories already only of the day , the experience and how I felt  about myself and all you other beautiful women. It was very meaningful in an unexpected way."
Absolutely love everything about Marisa! Her art speaks for itself. Her genuine, happy and safe professional approach makes anyone extremely comfortable and want to hang out with her after the shoot. She's captured beautiful images from my daughter when she was 10 yrs old. Great work headshots for me and can't wait to see our last photo shoot results. She rocks!
My partner and I loved working with Marisa during our couple's boudoir session! She made both of us feel absolutely comfortable and she is extremely personable.  Her studio gave us so many options and we felt relaxed during each staging, never rushed. The photos came out high quality which left it difficult for us to narrow down our favorites. We definitely recommend Marisa
Marisa did such an amazing job with our engagement photos. My fiancée and I get so anxious when it's time to take photos so meeting Marisa was a breath of fresh air. Marisa is really great at alleviating anxiety and making the experience fun. We spent a lot of time laughing and she was receptive to our input regarding what we wanted out of the photo session. From the beginning to the awesome reveal of the finished product  at the end, the whole experience was top notch. We've gotten so many compliments on the photos and we are proud of the shots that we took home. Thank you so much!
Marisa was incredible, and even that is an understatement.  Everything from her warm personality to her skilled work of art, she hands down was 5 stars from the beginning. Marisa made me feel so comfortable, the shoot was fun, her studio is stunning, and my photos turned out so amazing! I highly recommend Marisa, no matter what kind of shoot you want to do – she will capture everything you didn't even know you wanted! 
"(blushing) Thank you ladies, but who is this picture of?! Wow. Marisa, you are soooooo amazing. I love you for giving me this opportunity and allowing me to see myself in a much different light! You and your beauty team are simply amazing!!! XOXOXO!!!!
Marisa is such a gifted photographer and such a sweet and accommodating person.  She's very professional and knows exactly what she's doing. The images she takes are so beautiful , sexy and tasteful. Most importantly she is totally open to what the client wants. She immediately puts you at ease and creates a creative and fun environment. The Photoshoot is an absolute must do for yourself or someone you love! I'm very picky and I am more than happy with the final images. In fact I booked my second shoot!
Marisa is a natural born artist with an uncanny ability to capture the most emotional moments in our lives every session we book with her…& she's seen me through engagement, marriage, pregnancy and baby photos of my son from birth to one year of age. We LOVE Marisa! The. BEST. Period:) xo
I did not choose to have boudoir photos taken. The session was given to me as a gift. So, I was pretty reluctant about the whole thing but felt like I needed to go through with it for the sake of my friend's generosity. Marisa turned the whole experience around for me so that it ended up being one of the most affirming things I've ever done for myself as a woman.

She is such a collaborator. If you build Pinterest board finding pics with images that you want to emulate or that inspire you, she will really run with that. She is so responsive and capable of creating so many different kinds of looks. She's game for anything. She's patient. She's fun. She really helps you forget yourself and just get into the session.

I highly recommend a boudoir experience for any woman. I was shocked at how empowering it was. I would specifically recommend Marisa because she is particularly adept at finding what will make you your most beautiful, sensual self.
"Thank you again Marisa &  beauty squad you truly make women look and feel beautiful!! I assure you don't need to be camera ready is no need Marisa Leigh Photography. They will enhance the beauty you ladies already have!! It's an experience every woman should have."
I told Marisa that she should start advertising on online dating websites. I cannot begin to tell you how these photos have boosted my profile online!!!!! They are worth every dime. What's funny is that when I did the photo shoot I didn't have anyone to share them with, and now I have several possibilities – one of them is only 32 years old, and let's just say – I'm not
Marisa and her makeup artist did the most amazing job with me. Marisa you are AMAZING and so TALENTED! Although this shoot was a gift for my boyfriend it inadvertently became a gift for myself. I absolutely love the pictures you took and will cherish them forever. This was a glimpse into a side of me I never thought I had. Thank you so much for such a wonderful time and turning it into a growth experience for me.
Marisa is simply amazing!  I've shot with her twice now, the first time as a gift for my fiance and the second for a couples boudoir shoot. As my now-husband puts it, her eye for the female form is incredible, and quite possibly unparalleled. She will immediately put you at ease and make you feel beautiful. The finished product will be something you never even thought possible! Truly stunning photos! And on top of it all, she's just a lovely human and a pleasure to be around. There is not even the slightest chance you'd regret shooting with her!
I had a Million & ONE emotions yesterday while at this shoot… Insecure, Scared, Nervous… I left feeling like I could've done better at the time… This Single Photo takes me out of my Element… C'mon, I wear NO make-up and never do anything with my hair, and Always have on work- out clothes and tennies ….But, when I saw this tonight, I totally teared up, I am Very Happy & Proud with how my Photo turned out.  Marisa Leigh, the confidence you can give a girl with these photos is Unlike any other! Thank You:)
"When I got the proofs from my session to view, I was in tears because I never looked so spectacular!"
"Turning 50 is a big deal. I thought I would be happy with a trip to Tahiti. Two years ago I decided to take better care of my health and appearance to be the best "me" I could be. I thought an island vacation would be the perfect way to show off my new, true self… until I stumbled across Marisa. It didn't take long to realize that a pampering boudoir session would be a much more fun, unique and truly special way to mark my 50th than an island vacation! The islands will be there for another time; my feeling better than I did when I was 30 won't wait! Now I have an empowering experience and beautiful photos to treasure always.
Marisa is an artist with a true passion and talent for capturing your unique essence and beauty even if you are not "model perfect". I have a face that is quite difficult to photograph due to my asymmetrical features, and have rarely been thrilled with any photos of myself in the past. Marisa's eye, however, "nailed it". With her talented ladies by her side to do my hair and makeup beautifully and assist with posing and praise, my hopes for a great result were well beyond exceeded.
When I got the proofs from my session to view, I was in tears because I never looked so spectacular! I had a very difficult time selecting my finals. Photo after photo I said to myself, "Wow, is that me"? What a wonderful experience! From the time I got to her studio and was made to feel so at ease, and then the absolute fun and empowerment of getting to "model", to the pleasant process of choosing photos and receiving the actual treasures, this gift to myself was second to none.
I couldn't imagine having chosen anyone to create my experience and artwork than Marisa. I'm so glad to have had the privilege to meet and work with such an upbeat, positive and creative person! A boudoir session with Marisa is not only recommended, but I think it is necessary for any woman of any size, shape or age to feel as good about themselves as her talent facilitates. Whether it's for your "special someone" or for yourself to celebrate your unique beauty, Marisa will find it, bring it out, capture it and preserve it for you to admire for a lifetime!"
-Jo
Read More About the Unforgettable Boudoir Sessions with Intimately Yours, Marisa Leigh
"From the moment I got engaged and started thinking about what gift to get my fiancé I knew I wanted to do some type of boudoir photo session."
"I had a vision in my mind of the looks I wanted and searched everywhere for the right photographer. I found Marisa's website and fell absolutely in love with her one of her studios, it was exactly what I was looking for!! I emailed the website and got a quick response from her assistant and then she set up a phone consultation with Marisa and she was so helpful and excited over the phone, you would really tell that this was her passion! I booked my photo shoot after that and was so excited! Marisa was so helpful in also helping to give me choices of different lingerie stores throughout the LA area! I was able to find a couple different outfits that went with my bridal theme to my black and lace theme! Once I arrived at my photo shoot, the studio looked amazing, exactly how it looked in the photos! Her hair and makeup lady was beyond amazing, she got both of my looks down and was so friendly and helped throughout the whole photo shoot! Marisa was amazing the whole time, directing me on how to sit, stand, bend over, smile, elbow down, back arched, everything! She was so encouraging the entire time she made me feel like a supermodel!! My now husband was beside himself when he opened his gift!! He had no idea that was going to be his gift and I can't wait to show Marisa the video and photos of him opening his gift!!!! Thank you so much Marisa, it was an amazing experience!!"
-Gianelli M.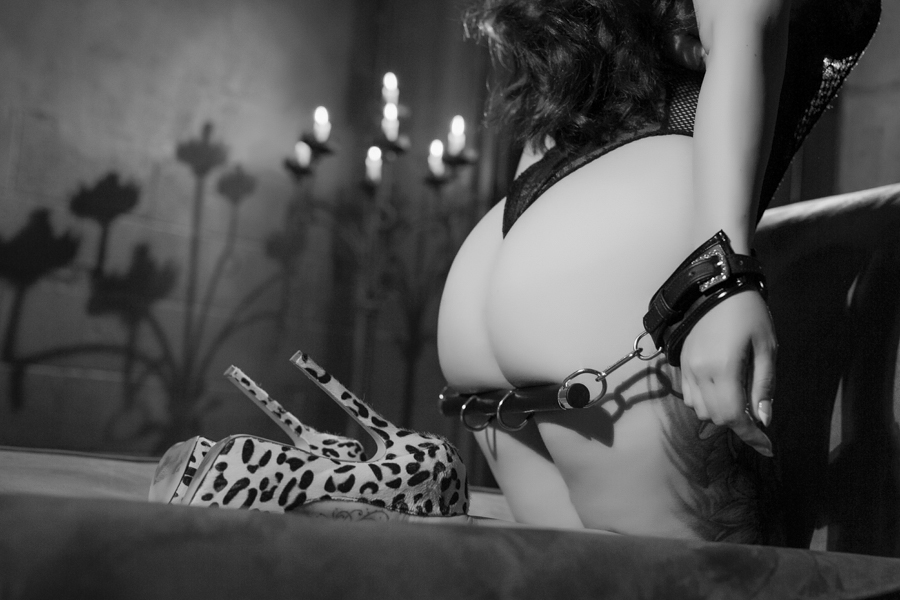 Ready for the Boudoir Session You Always Dreamt of?
Each boudoir,intimate, and portrait client experience begins with a comprehensive consultation to discuss the creative vision.