Every woman is a "gorgeous photo waiting to happen",
regardless of age, body type or any other circumstances.
Not one woman's story is alike, therefore, each photo shoot, and the resulting images, are uniquely your own. There is a refreshing absence of cookie-cutter wardrobe, props and contrived "come hither" poses of traditional boudoir photography.
Honestly it will be the most fun you never thought you'd have! That's my promise! I pride myself in being able to coax out the most attractive, graceful and sexy poses and reveal you at your very best angles. A leotard or an off-the-shoulder oversized sweater can sometimes be just as sexy as a bustier or a garter belt.
My dream team of hair and make-up artists are professionals of the highest caliber. The goal is to make our clients' experience every bit as glamorous as that of supermodels or movie stars.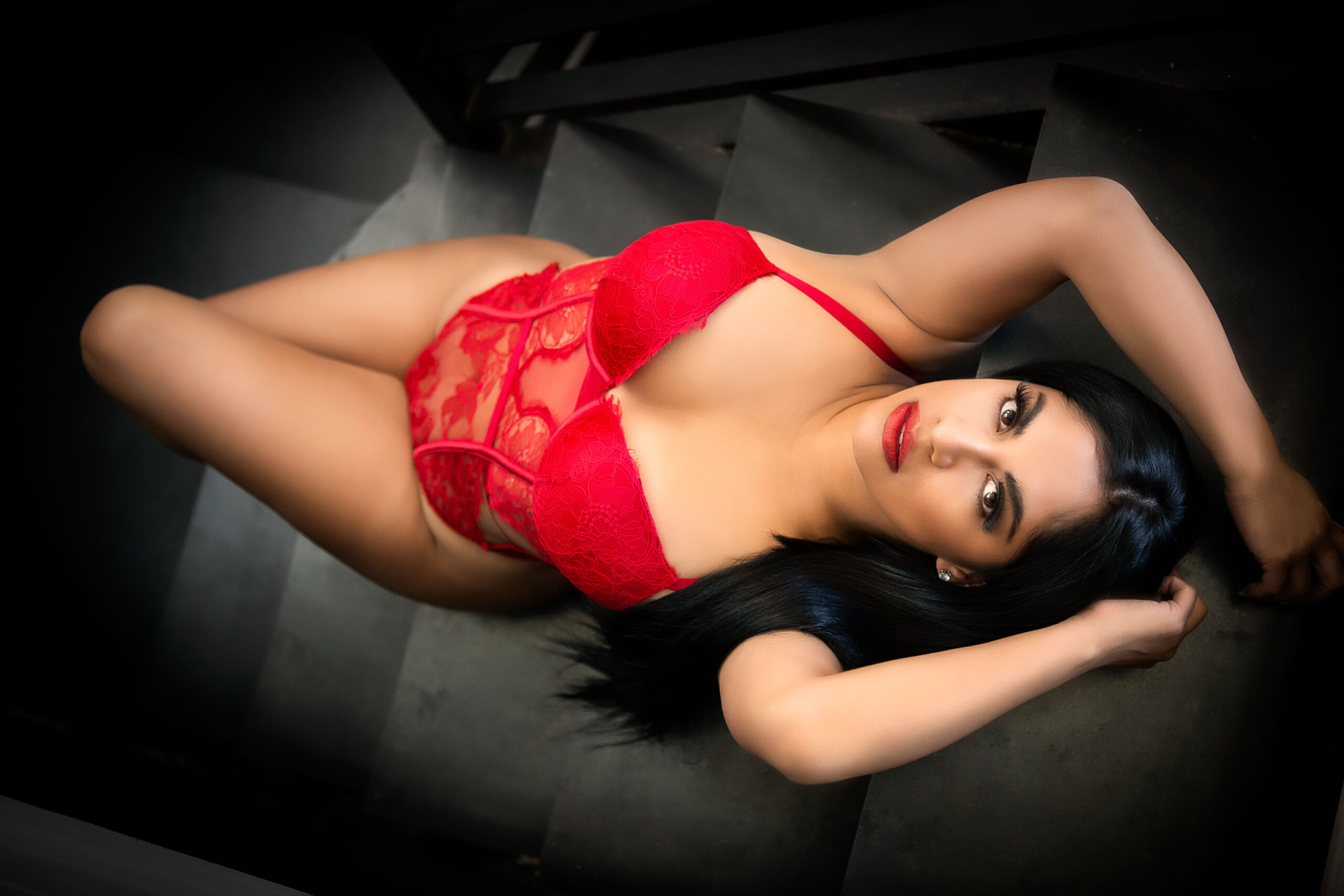 Please contact us for a complete pricing guides!
It's time to allow yourself a little indulgence. Aren't you worth it?
If you are booking in Los Angeles. You'll get to enjoy our amazing studio up in the hills, 10 mins from downtown with gorgeous light from sunrise to sunset with sweeping views of the city. We have many customized sets according to your choice with many luxury amenities in our personalized packages.
If you are booking in another city you'll have access to our our very special hand picked locations. My beautiful bright studio fosters a warm, inviting and sensual environment that immediately puts my clients at ease and sets the mood for a transformational experience. After a photography session with our team, you will leave emblazoned, brimming with a positive new perspective of yourself. Not only will you be holding your head higher and loving that reflection a little more, you will have priceless tangible memories to serve as life time reminders of your experience.
We can also do a boudoir party involving up to 6 people and can also travel to your preferred location if desired.
Have more questions?
Read our Frequently Asked Questions!
Closed first one (don't edit)
Most of the women I work with aren't professional models. This includes the photos on the website. These women are real people — mothers, daughters, wives, fiancées, girlfriends, etc. — with dreams and insecurities, just like you and me, and every one of them is beautiful and unique. Boudoir photography is designed to bring out the best side of you, so that you look fabulous in your photographs.
Consultation
The first step in getting to know each other is having a brief conversation to ensure I'm the right photographer for you. Choosing the best fit photographer is an important decision to make and it's my pleasure to discuss every detail with you. I will walk you through the experience and answer your questions. As a result, you will get a sense of who I am, what I can offer you and if what I provide is What you genuinely need.
Each woman who walks into my studio or is in front of my camera is special and it's important to me that I know you are. I want your shoot to be the best it can be, so I cover everything from wardrobe to mood boards, from styling, hair/makeup to preparation. My goal is to design a totally unique shoot for you!
I've been shooting portraits of women for over well over a decade now and it's been an extraordinary journey!  I've met so many incredible women along the way. Women I'll never forget, women who have touched my heart and left a stamp on my soul.
I feel completely honored to do what I do!
I don't just take great photos, I compose, direct and make them.  My goal/purpose is to cultivate and portray you in your very best essence and to create art for you! Photos worthy of being enlarged life size and that you could look at and enjoy for your entire lifetime.
Session Planning
We like to hear what you are envisioning and learn more about who you are so we can plan the session of your dreams.
This serves a two-way purpose; we get to know you intimately beforehand to effectively plan a shoot and you get excited about our session together.
It puts you at ease before the shoot as you will have a pre-established connection with us and know what to expect.
As a result of our pre-consultations, we've found ourselves planning era-inspired sessions of the 1920s, 30s, 40s, or 1980s. Some sessions are based on specific milestones, like one client's 50th birthday where we planned a "past, present and future" theme incorporating various themes of her life. Other clients find art as a healing mechanism, to recover from the death of a loved one, a double mastectomy or to regain confidence after a divorce or breakup. And yet other times, our sessions are to mark a celebration, such as remission from breast cancer, wedding gifts for the groom, bachelorette parties or a special anniversary. We plan Ladies Day of Glam, a fashion-inspired day where we served lunch, champagne.
No matter what type of session you have with us, it is about comfort, fun and luxury.

The Investment
This luxurious experience begins at $550
Sessions are 3.5-4 hours and include hair and make-up for the entire time. If you do your own or bring your own, sessions are $295. Our a la carte menu allows you to select whatever products and or photos you would like. All digital and print packages come with high resolutions magazine retouched photos and begin at $495.
Length of Session
Most sessions are 3 hours plus long with hair and makeup. I'm not a stickler on time and understand some hair and makeup changes take longer than usual. The most important thing is that I take my time with clients, therefore, I ensure that the slots I book are stretched out. I have found that a 3 hour time slot hits the sweet spot. We can get plenty of outfits in within that time frame and you won't feel mentally and physically exhausted when you leave. My shoots are a workout. If you can bend it, it's bending, if you can twist it, it's twisting! The goal is for you to feel totally fulfilled and walk out the door feeling energized and fantastic, rather than beat and over it!
Being that I am downtown, in the heart of the arts district I recommend planning a date with a friend after the shoot. If we shoot in the afternoon, you'll be done around 5 or 6, which is great for catching happy hour with one of your besties!
Hair & Makeup
We have incredible hair and make-up team.  My main MU and hair artist, Keleigh has been working in TV and films for the last 25 years and has been on my team for the last 9. She was an integral part of the inception of Intimately Yours and Boudoir LA.  Not only is she one of my favorite people in this world she is incredibly gifted, warm, loving and one of my best assets. If she's not available I have a few other incredible artists with amazing energy and positive reinforcement to grace your day with.
Hair and Make-up stays with us through the shoot so we can get a variety of different looks, which I can go over with you on the phone. Fun hair and makeup can certainly make your shoot unique and honestly, the sky is the limit. Do you want something soft and clean? Strong and dramatic? Just plain sexy and seductive? Whatever you fancy we can make happen!
Your Personal Stylist
Whether it's been years, months or weeks since you've shopped for lingerie, it's our forte to help you navigate where to start. Once you book, we'll send you our lingerie guide along with inspirational mood boards that we have designed for posing, hair/makeup, lighting, and wardrobe. This ignites your creativity and your wheels will start turning with ideas. I use your mood board to create your shoot. We have a consultation about your favorite images, and poses.  Once you arrive at the studio and we've gone over it together, I have an intuitive sense of what to do. After so many years of doing this, I've found my own unique creative process. I'm always pushing my creativity and if you found me, and you like what I do, you can see that my eye is a little different than the rest. I start every shoot as a blank canvas and each shoot I want to be different and unique from the last. My goal is to create art, so I'm going to look at styles, patterns, colors, textures differently than most and  combine them in a unique way, culminating in artwork that you won't get anywhere else.
We look at all your garments and discern what is going to work the best together. It's a collaborative effort, one that I want you to be a part of.  The process in creating something totally unique and different is something I absolutely love to do with my clients!
Posing, Guiding, Directing
I'm pretty gifted in this department and it's something that just comes very naturally to me.
Being a dancer has helped tremendously but honestly it has come from thousands and thousands of hours I've spent over the course of the last 15 years to get to where I am today! Lots of mistakes and years of critiques is what it takes. I've shot commercial projects, editorials for magazines, over 100 weddings, actors, models, and dancers for the past decade. These experiences have provided me with an incredible direction and posing repertoire. I love guiding my clients to try poses they would have never thought they could do, poses that make their eyes sparkle with glee when they view the final clicks. Choosing a photographer who knows posing is super duper uber important and especially if this is something you have not done before.
You need a Photographer who knows the right angles to make your photos the best they can be. If you shoot with me, you can count on me to be directing you the entire time. I'll be guiding you where to look, bend, and squeeze while reminding you to breathe as you conduct the perfect tease. It's basically a sexy game of Simon Says!
Your Empowerment Coach
Providing a space for grace, self-love, growth and true inner beauty is a passion and a gift I nourish daily and enjoy extending to empower women. My life's mission beyond being a photographer is to inspire as many people as I can.
It's easy to get distracted in this world, to forget how powerful we are. If we're not carefully conscious, people will try and dim our lights. And before we know it, we've become someone we don't recognize
We must always be looking for new ways to grow, thrive and shine in the beautiful glow we all embody. This usually includes doing the uncomfortable. It is only when we push through the fear that we realize it was a silly voice in our head.
We have to become self-aware of the negative thoughts that can bleed into all areas of our life. We have to protect and nurture this light! My goal as your photographer is to help peel away those layers of fears and redirect your mind. Even it's for a couple hours, my mission is for you to leave in the presence of your strength and beauty in a new way. You are more powerful than you think, always!
I hope to forever change your life!
The Reveal
My favorite! The joy, relief, awe, and praise that happens here is the glaze on the donut for me. I don't want it without it! Nothing makes me happier as a commissioned artist than reveling in my client's praise and approval. I've run a portrait business for some time now and it's rare that women walk into the reveal thinking they killed it and that they're going to have a hard time actually narrowing down their photos to 10 or 15.
I love blowing my clients away, and really I love blowing my own damn self away. I look at each shoot as just another way to outdo myself and add another milestone to the track record.
I ask clients to carve out 90 minutes for the reveal. This gives us time to catch up, chat a little before the show. Then we go through them one by one. Once we have narrowed down the best of the best, we curate your amazing collection by looking at the various expressions, poses, and outfits. The result is a collection of photos you can't live without!
From there we discuss options. I show you albums, boxes, prints, and other fun products to display your sexy photos in.
Digital packages take 10-14 business days for completion. Prints, Album, and boxes can take 3-6 weeks. Rush orders can be completed in 2-3 weeks for a $100 rush fee.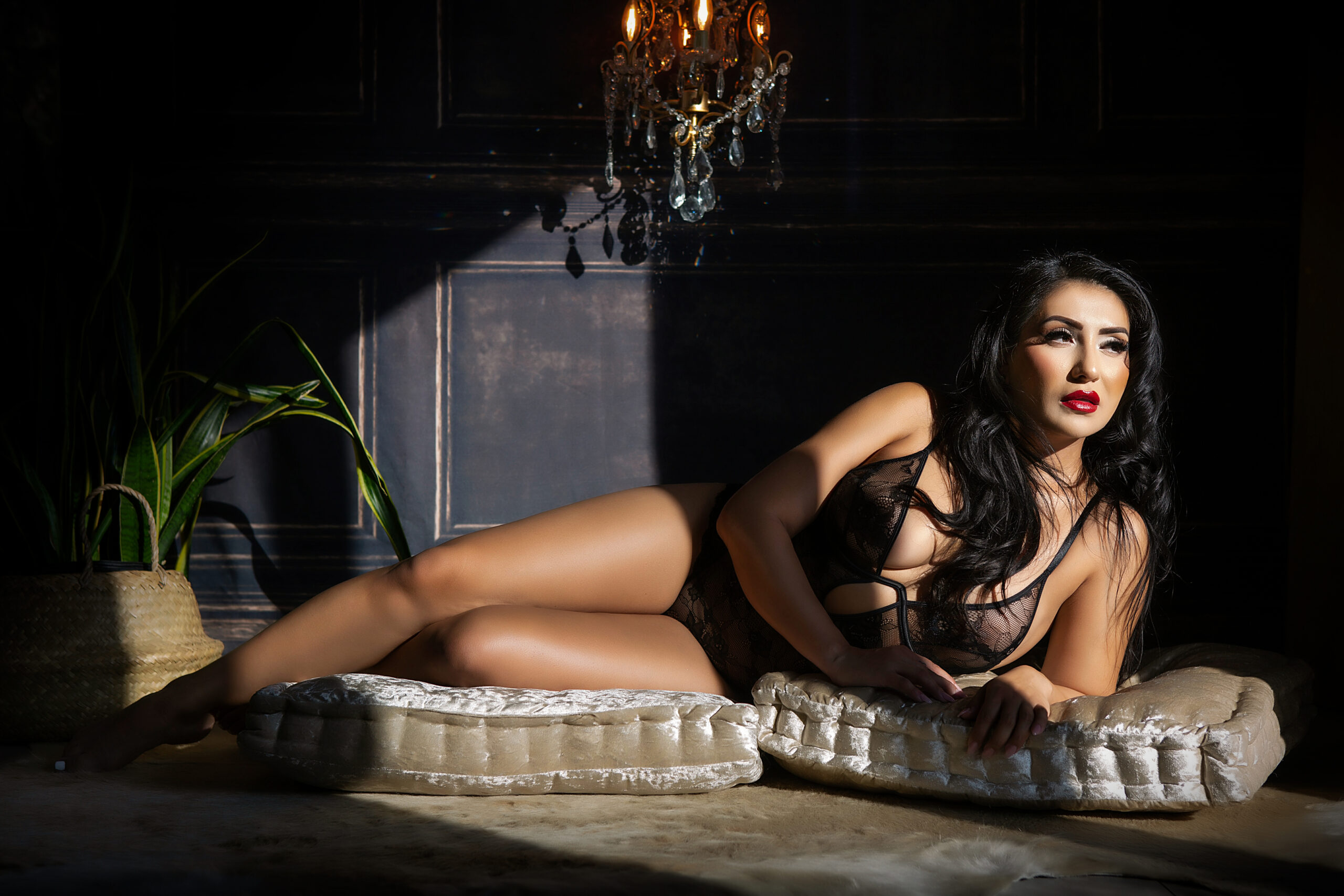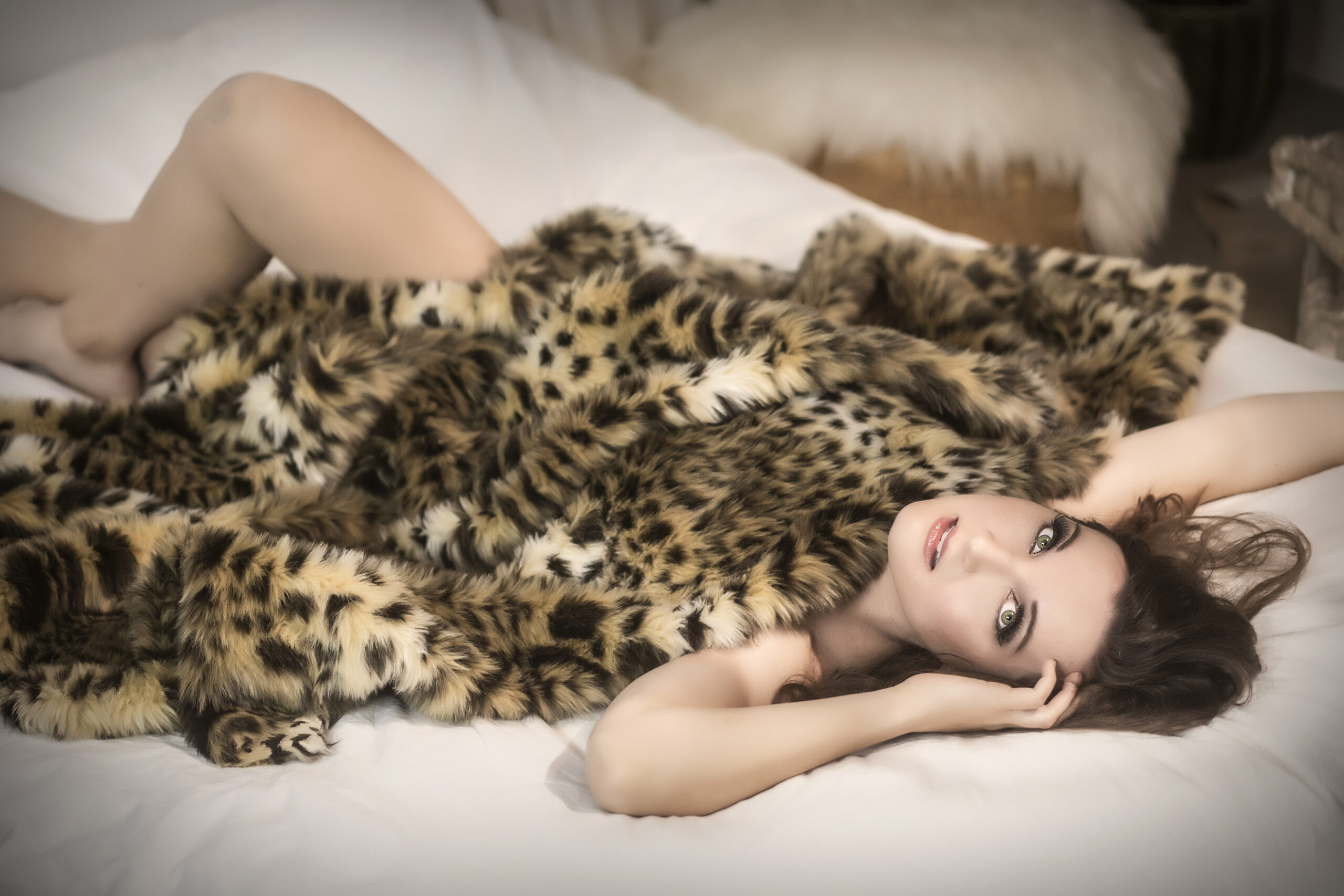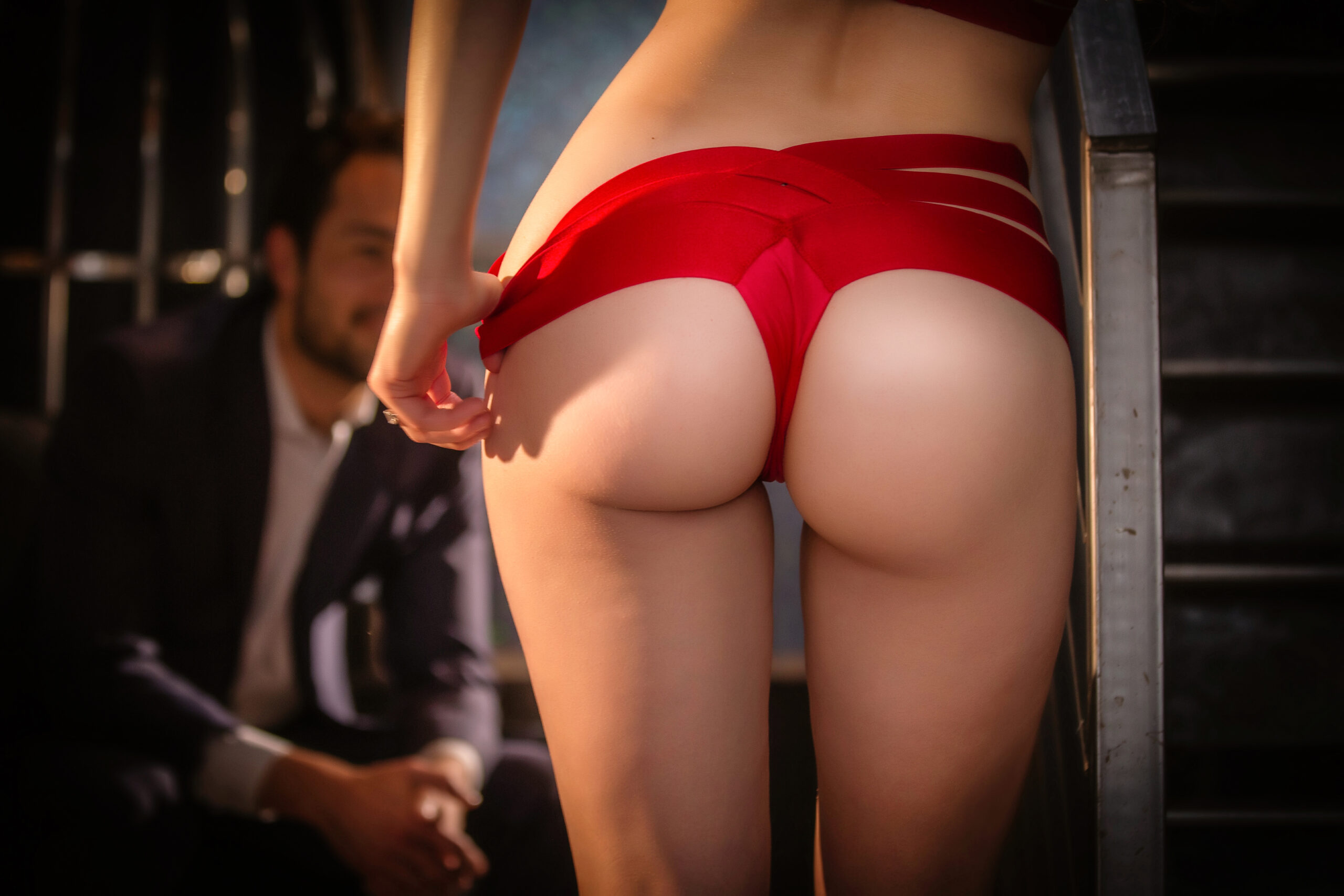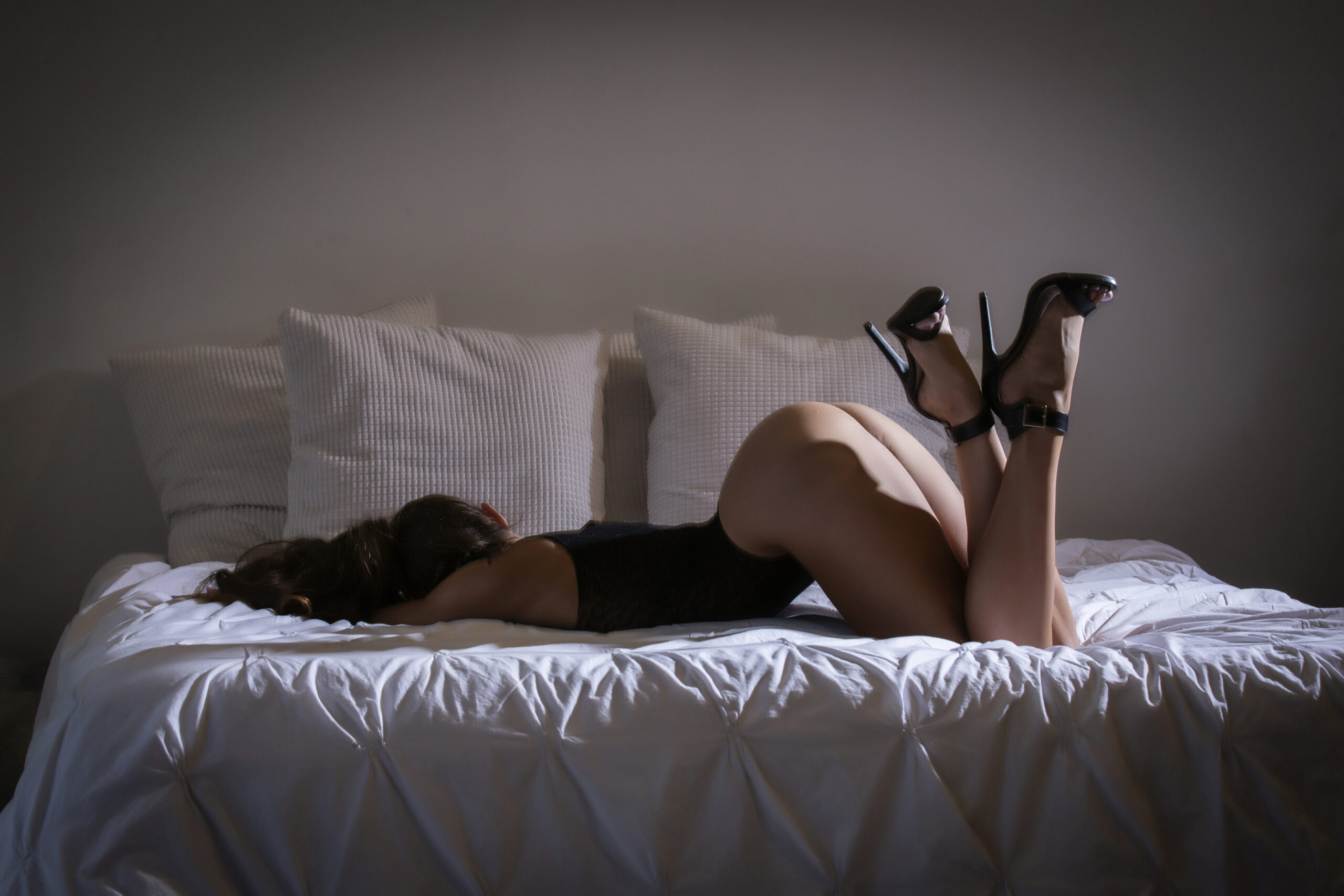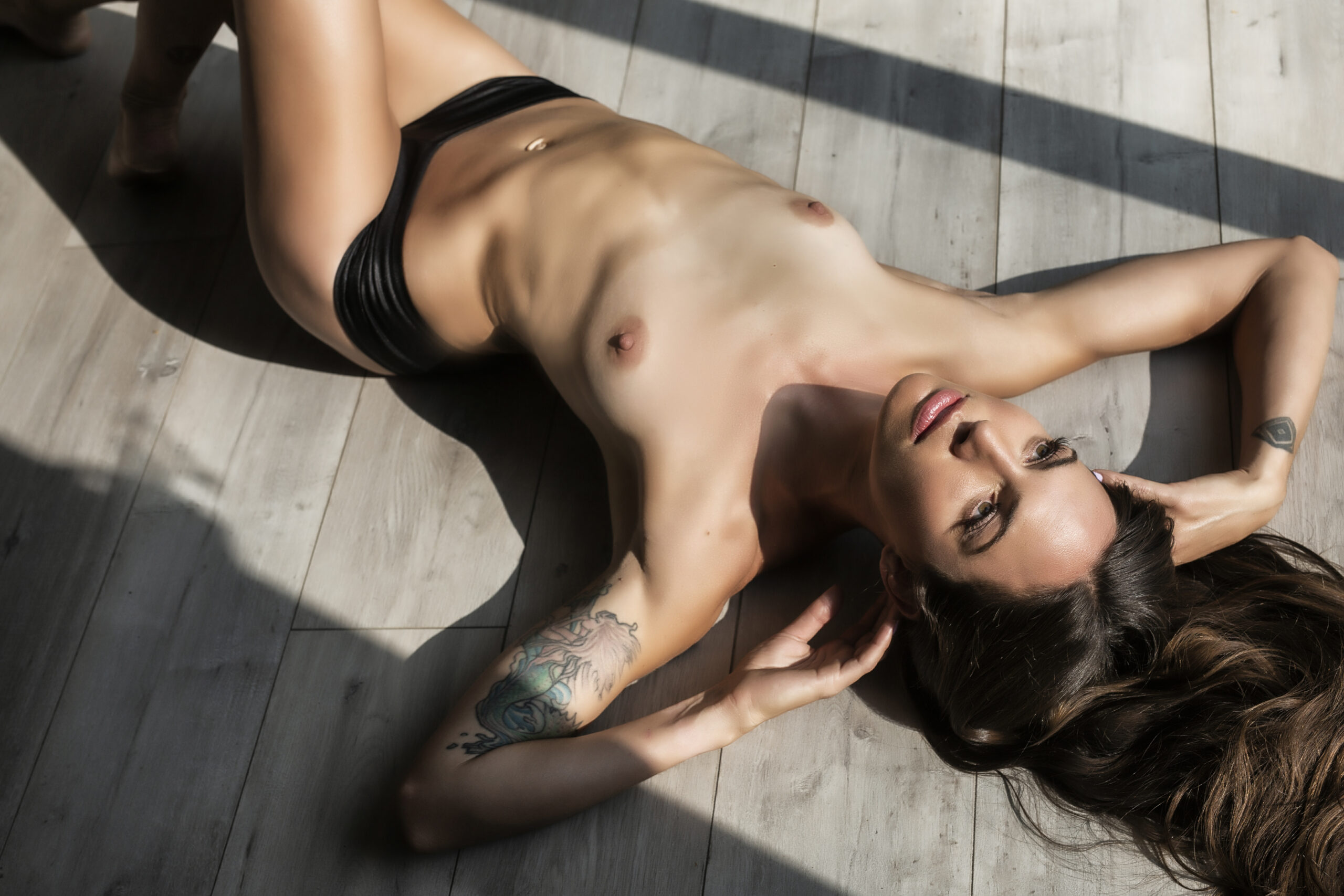 Our customized sessions are tailored for your fabulous individual unique style…
Marisa is providing several interesting packages, which can play to your imagination and what you want out of the session. The purpose of our intimate photography sessions is to capture the most beautiful photos you've ever seen of yourself. – so get ready. We cover all the bases to make sure that you will be comfortable, and most importantly, you have a blast.
No matter what your style, we've got you covered. You can have unforgettable boudoir photos in a setting that matches your personality. Images you'll cherish for the rest of your life. Here's just a few examples of timeless themes that might fit your style.
Perhaps you love the beauty of simplicity. Do you want an editorial-style classic shoot with a white grey or black backdrop? Do you live on the edge Live fearlessly and take sexy, risqué shots on our rooftop, or the many amazing spots around our studio. Or you many love your natural glamour and soft intimate side with a session of warm boudoir shots on a furry rug or in the bedroom.
Do you love spontaneity? There are lots to choose from in the studio or find your fantasy, being naughty and playing in the urban streets. The shoot is tailored to you. We have a plethora of colors, textures, walls, props, and furniture. The possibilities are endless… We dive into all of this with you! I want to help your create a the shoot helps you see yourself in a new light. One that turns your body and beauty into art.
Closed first one (don't edit)
Most of the women I work with aren't professional models. This includes the photos on the website. These women are real people — mothers, daughters, wives, fiancées, girlfriends, etc. — with dreams and insecurities, just like you and me, and every one of them is beautiful and unique. Boudoir photography is designed to bring out the best side of you, so that you look fabulous in your photographs.
Classic
This boudoir session is made for the woman who appreciates the elegance of simplicity. We'll help you create a traditional, timeless look that's both classic and sophisticated. From fuzzy rugs and bedroom sets to hotel rooms. We have all the luxuries covered.
Cinematic
Inspired by the iconic looks of famous figures from the past like Audrey Hepburn and Marilyn Monroe, the cinematic boudoir session will feature you as the star you were meant to be. We'll set the stage so that you can shine in a classic Hollywood fashion. We have tons of old cinematic props to give your session timeless, vintage, flair.
Dress to Thrill
If you're looking for something a bit different, then this option may be the one for you. Dress to Thrill is about going big! Have you ever wanted to be shot in a to die for gown? Book a dressed to thrill session with us and we'll take you to our downtown Los Angeles our private couture gown rental boutique so you can pick out something that will blow your mind!
Edgy
Do you live your life on the edge, searching for that next dose of adventure? This daring session will feature you in a bold sexy light as you stand on the rooftop against the dazzling backdrop of the Los Angeles skyline. Turn your beautiful body into erotic art. These boudoir sessions are for those special women or couples that secretly love and fantasize about channeling the naughty muse inside them. You could be a dominatrix, or you could be a the girl next door that wants to own herself and her sexuality in a new way. Either way, intimately yours will make sensual art that is classy enough to hang in a museum.
Closed first one (don't edit)
Most of the women I work with aren't professional models. This includes the photos on the website. These women are real people — mothers, daughters, wives, fiancées, girlfriends, etc. — with dreams and insecurities, just like you and me, and every one of them is beautiful and unique. Boudoir photography is designed to bring out the best side of you, so that you look fabulous in your photographs.
Editorial Intimates
During this session, we'll create a series of images that will capture your unique beauty and allure, a lasting visual story you can retell again and again. These sessions are couture portrait sessions that have an editorial flair. Perfect for Models, Actors, and Dancers, Bloggers, Industry Woman who's brand is their image. We help you strategize in creating a photoshoot that will help keep your brand exciting and current. Inquire about our special industry sessions.
Bridal Boudoir
This boudoir session is all about celebrating the big day you've waited you're life time for. Give him the gift of you, all of you.  Let's face it! You're sexy! Capture the beauty he sees in you! Book an session with the best intimates photographer in Los Angeles.
Maternity Boudoir
Capture the glow of your ability to create a life. You'll never forget this special time in your life and it's the perfect time to celebrate you're body and all it's done for you. We can do this on location or in studio. You can bring your partner, we can use fabrics, you can do nudes, a fabulous dress! We can do whatever you want, the point is to make you feel and look like the beautiful courageous woman you are! Turn your body into art and book a maternity boudoir photoshoot with us.
Please contact us for a complete pricing guides!