Some photographers say that your facial expression is the most important part of the boudoir photo. And while we agree that your face can make or break the picture, there is so much more at play.
Your body language, lighting, outfits…to name a few.
And in some photos, all those things can take the spotlight.
That's right, your face doesn't have to be the center of the attention (and let's face it, it hardly is ;)). In fact, it doesn't even have to be in the photo at all. Which some of our clients prefer.
Faceless boudoir photos can help you keep the element of secrecy
One of the most notable points refers to faceless boudoir portraits, where a woman's body is the focal point of the image, and her identity is kept a secret. For obvious reasons, some women don't feel comfortable with being identifiable in the photos, especially if they allowed for the final images to be shared in our portfolio.
But beyond that, faceless photos can serve as a clever way to spark some interest in your loved one. There's something alluring about keeping your identity hidden, and letting their fantasies go wild.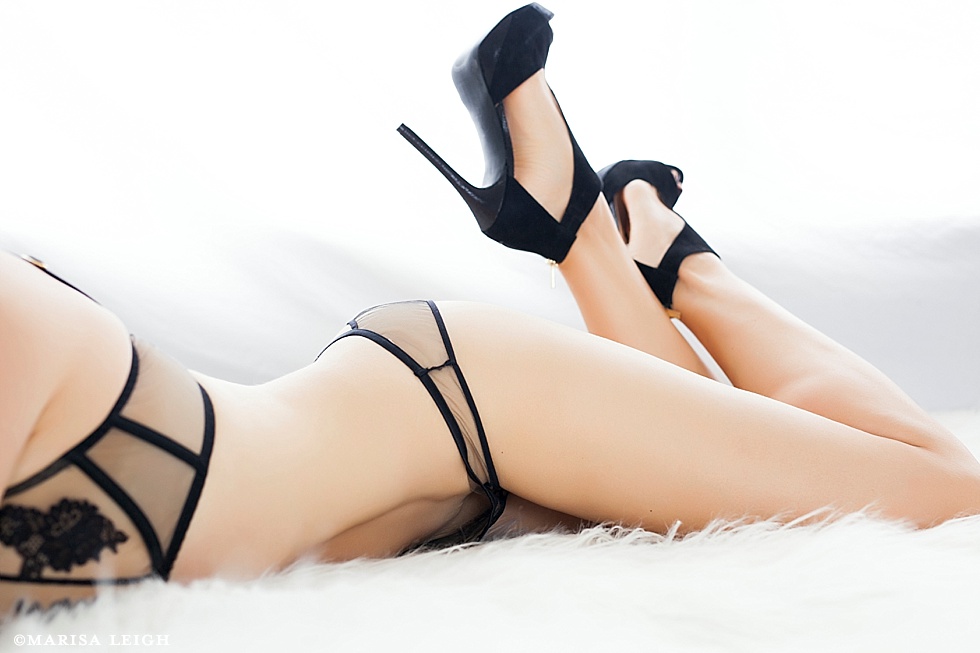 It's all about creating tasteful boudoir photography
Although it may not seem so, there's a well-defined difference between being artistic and being inappropriate when it comes to boudoir photography. It's important for your photographer to pay attention to the boundary lines. 
When the face isn't the focal point, your body is, and it's important to remember that tasteful boudoir photos create much bigger impact than inappropriate (and way too obvious) images ever will.

But how do you create timeless, beautiful boudoir images without including your face?

Here are some tips to remember so that you can create tasteful faceless images: 
Boudoir is meant to be suggestive, not overt.
Implied nudity is much more sensual, which is one of the reasons that lingerie is so popular.
The magic is in the details
A single aspect of a woman's body like sexy shoes, the curve of her hips, the line of her bust, can tell an interesting story. It's the little details that make you fabulous.
It's all about what you're comfortable with
Respecting the wishes and privacy of boudoir clients is an integral part in creating beautiful boudoir photographs that are both classy and timeless. Don't be afraid to voice your concerns and ask to see the preview of what your photographer's working on!