MORE THAN POSES – TUESDAY BOUDOIR TIPS – MAKING IT EFFORTLESS
My mission and intention is to not only make art my boudoir clients art they will love  and cherish for a lifetime, but to make the clients standing in front of me move with more confidence and ease than ever before. Most people hate posing for the camera, me included.  It can be an incredibly awkward experience and most boudoir photographers don't make it easy as it takes a lot to be able to communicate what you want clearly and with confidence.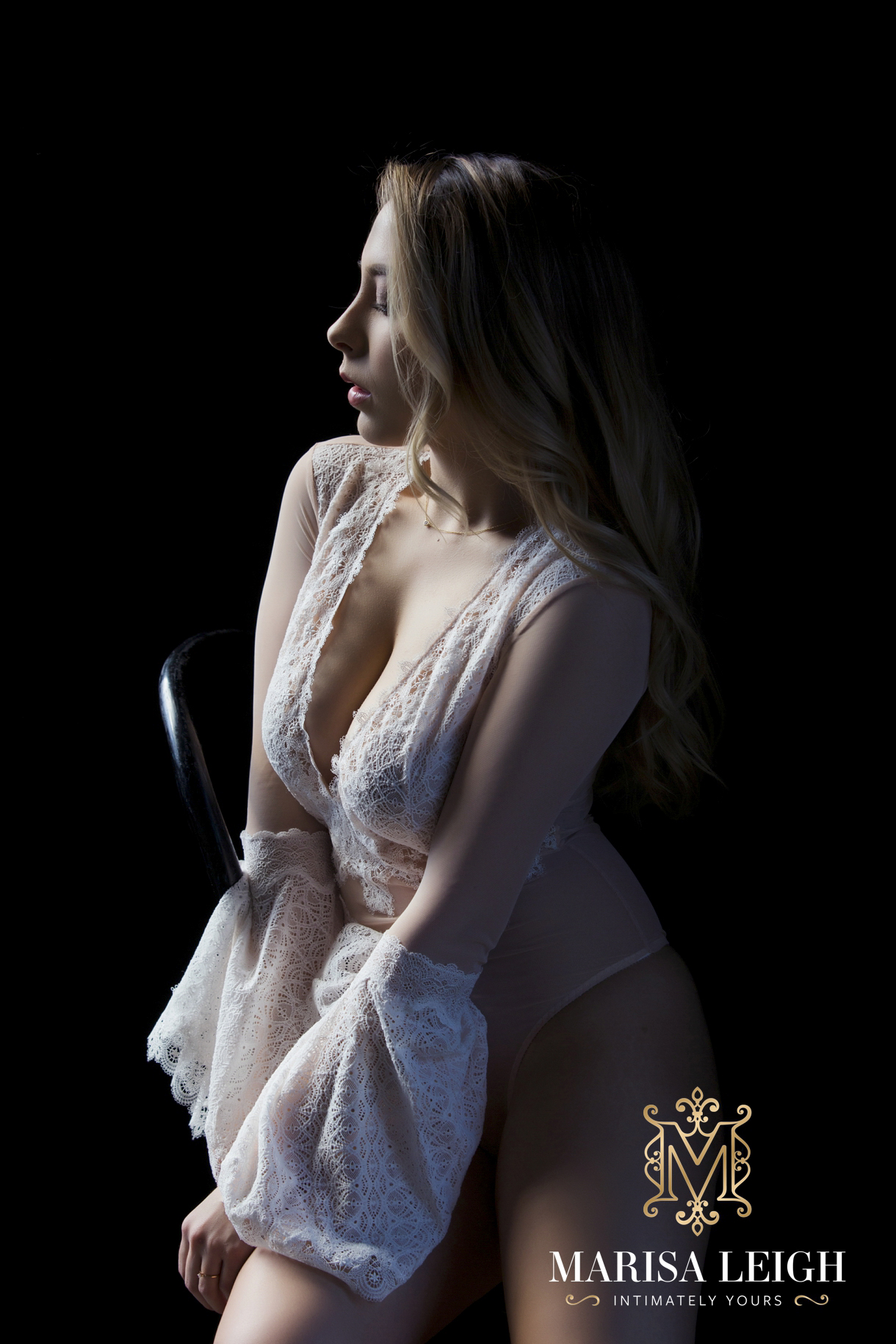 A lot of the time my clients can be shy, quiet, and this is often something they would never do if it was not for the person they love that they are doing it for. So many of them don't have the self love or bravery to stand in front of the camera, naked, vulnerable and willing to trust wholeheartedly that I will indeed make them look the best they can.
The work does not start the minute they walk in the door, the work starts when they book their intimate session. When my clients book a photoshoot with me I make sure they pull images that speak to them. Because it is so much more than the poses that make the art I create and  I make sure they know that.
Whatever it may be, the lighting, the mood, the lingerie, the posing. There is so much that go into creating something truly unique for each and everyone of them.
Building confidence from the beginning is so important. You want them to know you are a professional and you know how to absolutely bring out the best in them.
Each and every one of them is fearful that their flaws will dominate their boudoir session, but by the time my clients leave my studio they know something magical just happened.
Throughout the session I am showing them how incredibly beautiful they are, building their confidence along the way and as the session goes on they blossom in ways they never thought they could.
It's an incredibly powerful and empowering experience to be a part of and to create a space for women to become something they did not themselves to be.
I believe in order to do this, it's something you daily need to practice yourself. Whether you practice posing daily or maybe you are just standing in front of the mirror and sending love to yourself, the more you demonstrate the love and your own self confidence the more you will bring out in your clients.
Being a photographer that focuses on far more than poses means your work will stand out.  Focus on beauty, and vulnerability and bringing that out, making it shine is what will make your clients feel so beautiful and unique, and what will ultimately make you standout.